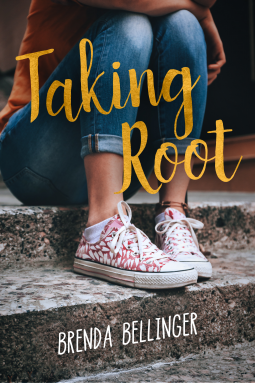 Prix or Price : 2,99€ en numérique (250 pages) et 14,49€ en broché
Éditeur ‏ : ‎ Wordrunner Press (1 mars 2020)
Langue de lecture : Anglais
Note Amazon, Goodreads & Netgalley : 5*
Summary :
A story of betrayal and courage.
Alienated from her mother, seventeen-year-old Delaney Moran is trying to make it on her own in a city on the edge of San Francisco Bay, but panic attacks threaten to undermine her fragile independence.
Luella, a determined social worker, and Murray, the owner of a music store, want to help Delaney but in doing so, they uncover a secret from her past that must be shared with her. Everything is not as she believes it to be.
What will happen when Delaney is confronted with the truth?
Résumé :
Une histoire de trahison et de courage.
Séparée de sa mère, Delaney Moran, dix-sept ans, essaie de se débrouiller seule dans une ville située au bord de la baie de San Francisco, mais des crises de panique menacent de saper sa fragile indépendance.
Luella, une assistante sociale déterminée, et Murray, le propriétaire d'un magasin de musique, veulent aider Delaney mais, ce faisant, ils découvrent un secret de son passé qu'elle doit partager avec elle. Tout n'est pas comme elle le croit.
Que se passera-t-il lorsque Delaney sera confrontée à la vérité ?
Ma chronique :
Je tiens à remercier les éditions Wordrunner Press et le site Netgalley pour m'avoir permis de lire ce livre.
On y retrouve la jeune adolescente Delaney qui doit se débrouiller toute seule vers la baie de San Francisco, sauf qu'elle souffre de crises de paniques qui lui baisse le moral. Elle va rencontrer une assistante sociale Lulella et un gérant de magasin de musique qui vont tenter de lui remonter le moral sauf qu'ils vont apprendre quelque chose sur le passé de Delaney qu'ils vont devoir partager ensemble. Tout n'est pas rose dans la vie de Delaney. Comment réagira t'elle en apprenant la vérité?
Un livre lu d'une seule traite tellement j'ai de suite accroché à l'histoire si émouvante à certains passages, captivante, prenante, addictive, remplie d'intrigues, de suspens et de rebondissements avec des personnages très attachants. J'adore la plume de l'auteure.
My review :
I would like to thank Wordrunner Press and the Netgalley website for allowing me to read this book.
We find the young teenager Delaney who has to manage by herself to the San Francisco Bay Area, except that she suffers from panic attacks that lower her morale. She will meet a social worker Lulella and a music store manager who will try to cheer her up except that they will learn something about Delaney's past that they will have to share together. All is not well in Delaney's life. How will she react when she learns the truth?
A book that I read in one sitting because I was immediately hooked on the story, which was so moving at times, captivating, addictive, full of intrigue, suspense and twists and turns with very endearing characters. I love the author's writing.