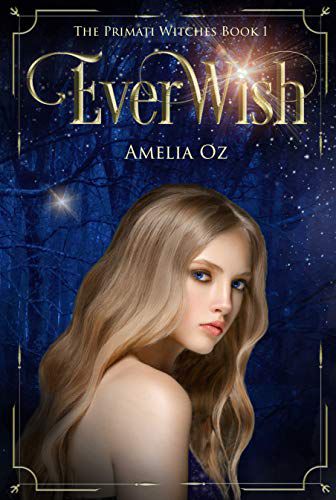 Prix or Price : 4,99€ en numérique (378 pages) & 18,17€ en broché
Éditeur ‏ : ‎ Amelia Oz LLC (17 septembre 2020)
Langue de lecture : Anglais

Note Amazon, Bookbub, Goodreads & Netgalley :

5*
Author's Biography :
Amelia resides in the Pacific Northwest with her husband, son and fur baby. She can be found writing about imaginary friends, cheering on the sidelines, reading, taking long walks in the woods, visiting bookstores and consuming as much coffee as humanly possible. She loves rainy days and connecting with other writers and readers.
Biographie de l'auteure :
Amelia vit dans le nord-ouest du Pacifique avec son mari, son fils et son bébé en fourrure. On peut la trouver en train d'écrire sur des amis imaginaires, d'encourager les gens sur la touche, de lire, de faire de longues promenades dans les bois, de visiter des librairies et de consommer autant de café qu'il est humainement possible. Elle adore les jours de pluie et les rencontres avec d'autres écrivains et lecteurs.
Summary :
A paranormal YA mystery romance.
Many years ago, there was a beauty who did not live happily ever after. She ran away from Murad, her vampire Ottoman Prince, who now rules the Primati supernatural on earth with his half-brother Alaric, the terrifying Enforcer.
The runaway beauty's only living descendant, seventeen-year-old Stella Avery, is juggling the care of her ailing grandfather with the discovery that life is not what it seems in Portland. Stella's Romany family won't leave her alone and she discovers that an ancient enemy wants her dead. Her best friend, Amanda, reveals herself to be an actual witch and Stella must uncover the truth about the curse that has killed every woman in her family before their twenty-first birthday-or suffer the same fate.
For Alaric, his role as Primati Enforcer means utter loyalty to his brother. Half angel, half demon, he has no place in his heart for a mortal. Feared in his own right, Alaric finds himself torn between the law he has protected for hundreds of years and a young girl who cannot be loved without bringing about her own death.
Résumé :
Une romance paranormale et mystérieuse.
Il y a de nombreuses années, il y avait une beauté qui n'a pas vécu heureuse pour toujours. Elle s'est enfuie de chez Murad, son prince ottoman vampire, qui règne désormais sur les Primati surnaturels sur terre avec son demi-frère Alaric, le terrifiant Enforcer.
La seule descendante vivante de la belle fugueuse, Stella Avery, dix-sept ans, doit jongler avec les soins de son grand-père malade et découvrir que la vie n'est pas ce qu'elle semble être à Portland. La famille rom de Stella ne veut pas la laisser tranquille et elle découvre qu'un ancien ennemi veut sa mort. Sa meilleure amie, Amanda, se révèle être une véritable sorcière et Stella doit découvrir la vérité sur la malédiction qui a tué toutes les femmes de sa famille avant leur vingt-et-unième anniversaire, ou subir le même sort.
Pour Alaric, son rôle d'exécuteur des Primati signifie une loyauté totale envers son frère. Mi-ange, mi-démon, il n'a pas de place dans son cœur pour un mortel. Craint à sa juste valeur, Alaric se retrouve déchiré entre la loi qu'il protège depuis des centaines d'années et une jeune fille qui ne peut être aimée sans provoquer sa propre mort.
Ma chronique :
Je tiens à remercier l'auteure pour m'voir permis de lire ce livre.
J'ai de suite été attiré par la magnifique couverture de ce livre.
L'histoire commence il y à quelques années où une très belle femme n'a jamais été heureuse longtemps, elle s'échappe de chez son prince Ottoman un vampire prénommé Murad. Il règne avec son demi-frère Alaric sur les Primati surnaturels.
On y retrouve la seule descendante encore vivante Stella qui du haut de ses dix-septs ans doit se jouer entre les soins de son grand-père malade, et découvrir que la vie à Portland n'est pas ce qu'elle pensait être. Elle apprend que sa famille ne veux pas la laisser tranquille et qu'un de leurs anciens ennemis veux sa mort. Quant à sa meilleure amie Amanda, c'est une véritable sorcière et Stella doit tout faire pour savoir la vérité sur cette fameuse malédiction qui tue toutes les femmes de sa famille a l'approche de leur ving-et-unième anniversaire ou elle subira le même sort.
Quant à Alaric il tient à coeur son rôle d'éxecuteur Primati. Mi ange, mi démon il n'y a aucune place pour un mortel dans son coeur. Il va se retrouver entre une loi qu'il protège depuis des siècles et la jeune fille qui ne peux recevoir aucun amour sans mourir.
Un livre lu d'une traite tellement j'ai accroché de suite à l'histoire si émouvante à certains passages, captivante, prenante, addictive, remplie d'intrigues, de suspens et de rebondissements avec des personnages très attachants.
My review :
I want to thank the author for allowing me to read this book.
I was immediately attracted by the beautiful cover of this book.
The story begins a few years ago when a very beautiful woman has never been happy for long, she escapes from her Ottoman prince a vampire named Murad. He reigns with his half-brother Alaric over the supernatural Primati.
We find the only living descendant Stella who, at the age of seventeen, must play between the care of her sick grandfather and the discovery that life in Portland is not what she thought it would be. She learns that her family won't leave her alone and that one of their old enemies wants her dead. As for her best friend Amanda, she is a true witch and Stella must do everything she can to find out the truth about the curse that is killing all the women in her family as their twenty-first anniversary approaches or she will suffer the same fate.
As for Alaric, he takes his role as Primati enforcer to heart. Half angel, half demon, there is no room for a mortal in his heart. He will find himself between a law he has been protecting for centuries and the girl who cannot receive any love without dying.
A book read in one go, so much so that I was immediately hooked on the story, so moving in certain passages, captivating, gripping, addictive, full of intrigue, suspense and twists and turns with very endearing characters.