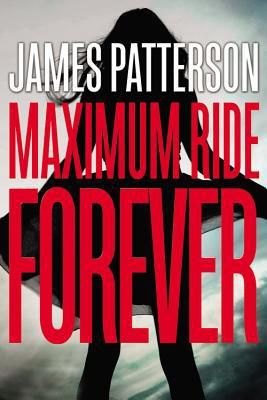 Prix or Price : 6,16€ en numérique et 9,84€ en broché (387 pages)
Éditeur ‏ : ‎ Arrow (Young) (31 décembre 2015)
Langue de lecture : Anglais
Nombres de livres dans la série : 9
Note Booknode : Liste de diamant
Note Amazon, Bookbub & Goodreads : 5*
Summary :
THE NINTH AND ULTIMATE MAXIMUM RIDE STORY IS HERE! Legions of Max fans won't be disappointed by this encore episode in the beloved series about the incredible adventures of a teenage girl who can fly. As Maximum Ride boldly navigates a post-apocalyptic world, she and her broken flock are roaming the earth, searching for answers to what happened. All will be revealed in this last spectacular "ride"- a brand-new grand finale featuring all of the nonstop action, twists and turns that readers can rely on in a blockbuster Patterson page turner!
Résumé :
LA NEUVIÈME ET ULTIME HISTOIRE DE MAXIMUM RIDE EST ARRIVÉE ! Les légions de fans de Max ne seront pas déçues par ce nouvel épisode de la série bien-aimée sur les aventures incroyables d'une adolescente qui peut voler. Alors que Maximum Ride navigue audacieusement dans un monde post-apocalyptique, elle et son troupeau brisé parcourent la terre, à la recherche de réponses à ce qui s'est passé. Tout sera révélé dans cette dernière "chevauchée" spectaculaire - un tout nouveau grand final comprenant toute l'action ininterrompue, les rebondissements et les retournements de situation auxquels les lecteurs peuvent s'attendre dans une superproduction de Patterson !
Ma chronique :
Et voilà qui est fait, la série au complet lue, depuis le temps que je voulais des réponses à mes questions. Je suis un grand fan de l'auteur et de sa plume et surtout de la série.
Dans ce neuvième et dernier livre, on y retrouve Max une ado qui peut voler, l'histoire se déroule dans un monde post-apocalyptique et avec ses amis ils parcourent la terre pour savoir ce qui à pu se passer. Tout nous est révéler dans ce dernier livre.
Un livre lu d'une traite tellement j'ai accroché à l'histoire si prenante, captivante, addictive, remplie d'intrigues, de suspens et de rebondissements avec des personnages toujours aussi attachants, dommage de laisser Maximum ride et ses amis derrière nous.
My review :
And here it is, the whole series read, since the time I wanted answers to my questions. I am a big fan of the author and his writing and especially of the series.
In this ninth and final book, we find Max a teenager who can fly, the story takes place in a post-apocalyptic world and with his friends they travel the earth to find out what could have happened. Everything is revealed in this last book.
A book read in one go so much I was hooked on the story so gripping, captivating, addictive, full of intrigue, suspense and twists with characters still as endearing, a shame to leave Maximum ride and his friends behind.