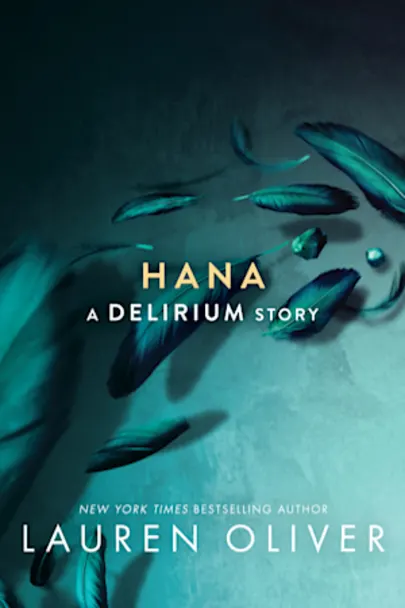 Nombre de pages : 69
Publié le 28 février 2012 chez Harper Collins éditions
Langue de lecture : Anglais
Nombre de livres dans la série : 3 et 4 nouvelles
Note Booknode : Liste de diamant
Note Azon, Babelio, Bookbub, Goodreads : 5*
Summary :
Lauren Oliver's riveting, original digital story set in the world of her New York Times bestseller Delirium.

The summer before they're supposed to be cured of the ability to love, best friends Lena and Hana begin to drift apart. While Lena shies away from underground music and parties with boys, Hana jumps at her last chance to experience the forbidden. For her, the summer is full of wild music, dancing—and even her first kiss.

But on the surface, Hana must be a model of perfect behavior. She meets her approved match, Fred Hargrove, and glimpses the safe, comfortable life she'll have with him once they marry. As the date for her cure draws ever closer, Hana desperately misses Lena, wonders how it feels to truly be in love, and is simultaneously terrified of rebelling and of falling into line.

In this digital story that will appeal to fans of Delirium and welcome new admirers to its world, readers will come to understand scenes from Delirium through Hana's perspective. Hana is a touching and revealing look at a life-changing and tumultuous summer
Résumé :
L'histoire numérique originale et fascinante de Lauren Oliver, qui se déroule dans l'univers de son best-seller du New York Times, Delirium.
L'été précédant leur guérison de la capacité d'aimer, les meilleures amies Lena et Hana commencent à s'éloigner l'une de l'autre. Alors que Lena fuit la musique underground et les fêtes avec les garçons, Hana saisit sa dernière chance de vivre l'interdit. Pour elle, l'été est rempli de musique sauvage, de danse et même de son premier baiser.
Mais en apparence, Hana doit être un modèle de comportement parfait. Elle rencontre son partenaire idéal, Fred Hargrove, et entrevoit la vie sûre et confortable qu'elle aura avec lui une fois mariés. Alors que la date de sa guérison approche, Lena manque désespérément à Hana, elle se demande ce que c'est que d'être vraiment amoureuse, et elle est simultanément terrifiée à l'idée de se rebeller et de rentrer dans le rang.
Dans cette histoire numérique qui plaira aux fans de Delirium et accueillera de nouveaux admirateurs dans son univers, les lecteurs comprendront des scènes de Delirium à travers le point de vue d'Hana. Hana est un regard touchant et révélateur sur un été tumultueux qui a changé sa vie.
Ma chronique :
J'adore cette série, Hâte de connaître la fin.
On y retrouve les meilleures amies Lena et Hana qui l'été qui a suivit leur guérison de l'amour s'éloignent l'une de l'autre. Lena fuit tout ce qui est musique underground et surtout les fêtes avec des garçons,Quant à Hana elle saisit sa chance et décide de bravé les interdits avec musique sauvages, premiers baisers. Sauf qu'Hana doit être un modèle parfait, elle va rencontrer Fred et se plonger dans le futur si ils étaient mariés. La date de leur guérison approche et elles se manquent l'une à l'autre. Lena se demande comment cela fait d'être amoureuse et à peur de se rebeller.
My review :
I love this series, can't wait to see how it ends.
We find the best friends Lena and Hana who the summer after their recovery of love are away from each other. Lena runs away from everything that is underground music and especially parties with boys, as for Hana she seizes her chance and decides to brave the forbidden with wild music, first kisses. Except that Hana has to be a perfect model, she will meet Fred and dive into the future if they were married. Their recovery date is approaching and they miss each other. Lena wonders what it's like to be in love and is afraid to rebel.