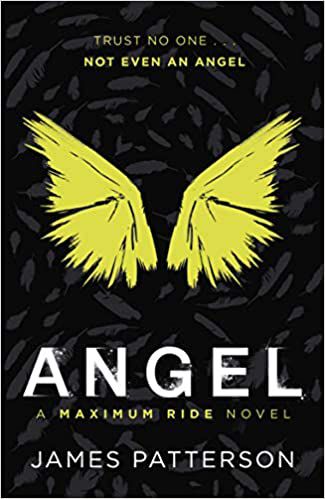 Prix or Price : 6,16€ en numérique, 19,80€ en relié et 12,24e en broché
Éditeur ‏ : ‎ Arrow (Young) (2 août 2012)
Langue de lecture : Anglais

Nombres de livres dans la série : Neuf

Note Booknode : Liste de diamant

Note Amazon, Bookbub, Goodreads : 5*
Summary :
In the seventh book in the bestselling series, evil scientists are still trying to convince Max that she needs to save the world, this time by providing the genetic link in speeding up the pace of evolution. Worse, they're trying to convince her that her perfect mate is Dylan, the newest addition to the flock. The problem is that, despite herself, Max is starting to believe it.

Fang travels the country collecting his own gang of evolved humans, but the two separate flocks must unite to defeat a frightening doomsday cult whose motto is Save the Planet: Kill the Humans. And this time, the true heroine, for once, might just be little Angel.
Résumé :
Dans le septième livre de la série à succès, des scientifiques maléfiques tentent toujours de convaincre Max qu'elle doit sauver le monde, cette fois en fournissant le lien génétique pour accélérer le rythme de l'évolution. Pire encore, ils essaient de la convaincre que son compagnon idéal est Dylan, le dernier né du troupeau. Le problème est que, malgré elle, Max commence à y croire.
Fang parcourt le pays pour rassembler sa propre bande d'humains évolués, mais les deux troupeaux distincts doivent s'unir pour vaincre un effrayant culte apocalyptique dont la devise est Sauvez la planète : Tuez les humains. Et cette fois, le véritable héros, pour une fois, pourrait bien être le petit Angel.
Ma chronique :
J'adore cette série, dommage que la traduction française s'est arrêtée au troisième livre.
Dans ce septième livre on y retrouve Angel qui est toujours sollicitée par des scientifiques maléfiques qui veulent qu'elle sauve le monde cette fois ci en lui fournissant un lien génétique pour rendre plus rapide l'évolution. ils la convainc que l'homme idéal pour cela est Dylan. Quant à Fang il continu son rassemblement d'humains évolués. Le héros cette fois ci pourrait très bien être lui.
Un livre lu d'une traite tellement j'accroche trop à l'histoire de cette série si prenante, captivante, addictive, remplie d'intrigues, de suspens et de rebondissements avec des personnages toujours aussi attachants. Hâte de découvrir la suite et fin de cette série.
My review :
I love this series, too bad the French translation stopped at the third book.
In this seventh book we find Angel who is always solicited by evil scientists who want her to save the world this time by providing her with a genetic link to make evolution faster. They convince her that the ideal man for this is Dylan. As for Fang, he continues his gathering of evolved humans. The hero this time could very well be him.
A book read in one go so much I'm hooked on the story of this series so gripping, captivating, addictive, full of intrigue, suspense and twists with characters always so endearing. I can't wait to discover the continuation and end of this series.