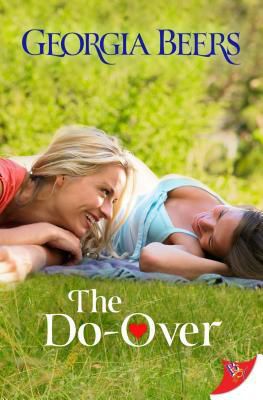 Prix or Price : 9,99€ en numérique (237 pages) et 16,31€ en broché
Editeur : Bold Strokes Books (12 mars 2019)
Langue : Anglais
Note Booknode : Liste d'or
Note Amazon, Goodreads & Netgalley : 4*
A few words about the author :
Lambda and Golden Crown Literary Award-winning author Georgia Beers lives in Rochester, New York. She has been writing for as long as she can remember, and published her first lesbian novel in 2000.
Quelques mots sur l'auteure :
Georgia Beers, lauréate des prix littéraires Lambda et Golden Crown, vit à Rochester, New York. Elle écrit depuis aussi longtemps qu'elle se souvienne et a publié son premier roman lesbien en 2000.
Summary :
Fifteen years is a long time. Long enough to forget the past, forge ahead, and create a terrific life. Bella Hunt has done exactly that, complete with a successful career, a gaggle of close friends, and a home she loves. Life is good.
Or it was, until her teenage nightmare and the bane of her high school existence shows up for Bella's class on conflict resolution. Easton Evans, in all her pretty, blond, my-parents-are-surgeons glory, throws Bella into an existential tailspin as her unpleasant memories from her past come screeching back. Easton doesn't even recognize Bella, and what's worse, Easton is...different somehow. Softer, kinder. And still unfairly attractive. None of it computes in Bella's head. She's hated Easton for fifteen years, done her best to scrub the past away. But now here it is. The past. Sitting in her classroom and waiting for Bella to teach her how to resolve a conflict of the heart.
Résumé :
Quinze ans, c'est long. Assez longtemps pour oublier le passé, aller de l'avant et créer une vie formidable. C'est exactement ce que Bella Hunt a fait, avec une carrière réussie, un groupe d'amis proches et un foyer qu'elle aime. La vie est belle.
Ou plutôt, elle l'était, jusqu'à ce que le cauchemar de son adolescence et le malheur de son existence au lycée se manifestent dans le cours de Bella sur la résolution des conflits. Easton Evans, dans toute sa jolie blondeur, mes parents sont des chirurgiens, jette Bella dans une spirale existentielle alors que ses souvenirs désagréables de son passé reviennent en force. Easton ne reconnaît même pas Bella, et pire encore, Easton est... différent en quelque sorte. Plus doux, plus gentil. Et toujours injustement séduisant. Rien de tout cela ne compte dans la tête de Bella. Elle déteste Easton depuis quinze ans, elle a fait de son mieux pour effacer le passé. Mais maintenant, la voilà. Le passé. Assise dans sa classe et attendant que Bella lui apprenne à résoudre un conflit de cœur.
Mon avis :
Je tiens à remercier les éditions Bold Strokes Books et le site Netgalley pour ce partenariat.
J'ai de suite été attiré par la jolie couverture de ce livre où on y voit deux jeunes femmes allongées dans l'herbe.
On y retrouve Bella Hunt qui veux aller de l'avant pour avoir une vie formidable avec une belle carrière, des amis, un foyer. Mais jusqu'au jour où cela tourne au cauchemar dans un cours sur les conflits. Car Easton dont les parents sont chirurgiens met Bella dans une spirale et ses souvenirs revenants en force. Easton ne la reconnait même pas. Il est différent maintenant, plus gentil, doux. Mais cela ne change pas car elle le déteste.
Un livre lu d'une traite tellement j'ai accroché à l'histoire si captivante, addictive et remplie de suspens et de rebondissements avec des personnages attachants.
My mind :
I would like to thank Bold Strokes Books and the Netgalley website for this partnership.
I was immediately attracted by the pretty cover of this book where you can see two young women lying in the grass.
It features Bella Hunt who wants to move forward to have a great life with a great career, friends and a home. But until one day it turns into a nightmare in a class on conflict. Because Easton, whose parents are surgeons, puts Bella in a spiral and her memories come flooding back. Easton doesn't even recognize her. He's different now, kinder, gentler. But that doesn't change because she hates him.
A book read in one go, so much so that I've hung on to the story, so captivating, addictive, full of suspense and twists and turns with endearing characters.