Articles avec #young adult - fiction tag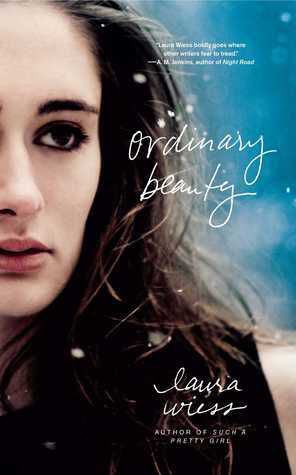 Prix : format ebook à 10,03€ et broché à 11,14€ (290 pages)
Editeur : S&S International (14 juin 2011)
Langue : Anglais
Summary :
My name is Sayre Bellavia, and for seventeen years my mother's loved her addiction more than she's loved me. More than she's even liked me, actually, because I'm the one who ruined her life. Her words, not mine. So I learned a long time ago how to lay low and act like I want nothing, expect nothing and hope for nothing so I don't become more trouble than I'm worth, because I guess I'm pretty easy to abandon. And neglect, and betray. My mother says I should take what I get and be satisfied, but what I get is nothing, and what I want is everything: To be safe and loved, to have a real home and a father and a last name that's connected to someone, somewhere. I want to know if my mother ever thinks about Beale and Ellie and that terrible, beautiful year we were happy. I want to know if she ever loved me, even for just one second, and if after all the pain and tragedy her addiction has cost us, if I even still love her, and so I will fight my way back to her, crossing all our boundaries and resurrecting the forbidden until I find out because if I don't the wail inside me will never end, and then history is bound to repeat itself.
And God, I don't want to be her.
I want a future.
Résumé :
Je m'appelle Sayre Bellavia et pendant dix-sept ans, ma mère n'à aimé que sa personne plus qu'elle ne m'a aimé. Plus qu'elle ne s'est aimée elle même, en fait, parce que je suis celle qui a ruiné sa vie. Ce sont ses mots, pas les miens. Donc j'ai appris il y a longtemps comment faire profil bas et agir comme je veux, à attendre et à esperer donc je ne devienne pas plus de mal que je le Vaux, parce que je suppose que je suis assez facile à abandonner, négliger et à trahir. Ma mère dit je devrais prendre ce que je reçois et être satisfaite, mais ce que je reçois n'est rien, et ce que je veux c'est tout : être sécurisée et aimée, avoir une vraie maison et un père et un nom de famille qui est connecté à quelqu'un, quelque part. Je veux savoir si ma mère pense à Beale et Ellie et cette année terrible, magnifique, nous étions heureux. Je veux savoir si elle m'a jamais aimé, même pendant juste une seconde, et si après que toutes les douleurs et la tragédie de que sa dépendance, nous a coûté, si je l'aime encore, et donc je vais me battre mon chemin de retour à elle, toutes nos frontières et ressusciter l'interdit jusqu'à ce que j'ai trouver car si je n'ai pas la complainte à l'intérieur de moi ne finira jamais , et puis l'histoire est liée à un éternel recommencement.
Et Dieu, je ne veux pas être lui.
Je veux un avenir.
Mon avis :
Sur la couverture, on y voit Sayre le visage à moitié visible. J'ai aimé ce livre mais sans plus a part le personnage de Sayre attachant. L'histoire nous raconte la vie d'une jeune adulte Sayre Bellavia. Dès le début on aprend que sa mère Dianne est à l'hôpital. Sayre à vécu toute sa jeunesse avec une mère alcoolique et droguée, le petit ami de sa mère a chercher à la tuer, sa mère est arrêtée mais relachée. Elle va apprendre que celle ci est à l'hôpital en fin de vie à cause d'une insuffisance hépatique, elle va chercher à savoir si elle à été aimée ou pas par celle-ci.
My mind :
On the cover, we see Sayre half visible face. I liked this book but no more apart from the Sayre endearing character. History tells us the life of a young adult Sayre Bellavia. From the beginning we Aprende her mother Dianne is at the hospital. Sayre lived his youth with a mother on drugs and alcohol, his mother's boyfriend was trying to kill her, her mother was arrested but released. She will learn that this one is in the hospital at the end of life because of liver failure, she'll find out if she loved summer or not by this one.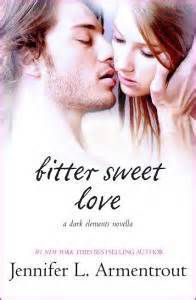 Résumé :
In a sizzling prequel novella to her new series THE DARK ELEMENTS, #1 New York Times bestselling author Jennifer L. Armentrout draws readers into the extraordinary, irresistible world of Wardens and demons.
Dez wasn't just Jasmine's crush. A gargoyle Warden like Jas, he helped her come to terms with her destiny—fending off demons and maintaining balance between good and evil. He was her everything...right until the moment he disappeared without a trace. It didn't help that Jas's father had just announced that she and Dez would one day be mated. Hard not to take that personally.
And now he's back, three years older, ten times hotter, ready to pick up exactly where they left off. But Jas isn't taking that risk again. Dez has seven days to meet all her conditions and earn back her trust. Seven days filled with terrifying danger and sweet temptation. Seven days to win her heart—or shatter it all over again...
Mon avis :
Au tout début de l'histoire, l'auteure nous entraîne dans l'univers des démons et des Gargouilles. Il y à un clan de gargouilles dont Dez et Jasmine qui sont amoureux l'un de l'autre. Jasmine veux chasser les démons et veux partir pour soit New-York, Washington ou DC. Ils vont finalement aller à New-York et vont trouver dans la rue des démons. Dez doit retrouver le démon qui à attaquer son clan et tuer ses parents. Cette prequel que j'attendais avec impatience de lire à été facile a lire, j'ai adoré étant un fan de cette auteure.
My mind :
At the beginning of this prequel, the author we told us gargoyle and demons. There are a clan of gargoyle Dez an Jasmine who are in love. She wants to hunt demons and to leave in New-York city, Washington or DC. They choose finaly New-York city and they find a lot of demons in the streets. He needs to find demons who attacking his clan and who killing his parents. This prequelle what i was waiting for to read has been easy. I like it. I'm a fan about this author.