Distant Dreams by Alicia Rades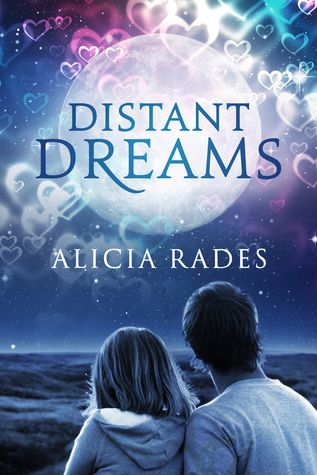 Prix : kindle 2,99€ broché 11,27€
Editeur : PaperPlane Publishing 15 octobre 2016 270 pages
Résumé :
Kai Watson is only 16, but she's never had a real dream in her life. Each night, she leaves her body, travels to a new location, and adds the sites she sees to her "dream book." When she witnesses the brutal murder of upperclassman Darla Baxter while astral traveling, Kai is determined to stay out of it. She never saw the murderer's face, and who would believe her anyway?

Now Kai has lost her ability to astral travel, and she's forced to relive the murder each night in a nightmare. With no word on Darla's body, Kai decides to take the mystery into her own hands to find closure and get back to her travels. As she searches for answers, she continues to bump into Darla's brother, Collin. Can she catch the killer and still open her heart to Collin, or will she lose her gift forever?
Mon avis :
J'ai adoré ce livre en espérant qu'il y ai une suite. Ce livre à une magnifique couverture, on y voit Kai et surement Collins. Dans ce livre on y retrouve Kai adolescente de 16 ans, c'est le personnage principal. Elle a des visions, elle va en parler à sa meilleure amie Savannah, elle ne peux plus dormr, elle fait des rêves sur la mort des gens. Elle a vu le meurtre de la soeur à Collins Darla. Elle ne peut en parler à personne sous peine d'être accusée de meurtre et de passer pour une idiote. Au final de ce livre je ne m'attendais pas à cela.
My mind :
I loved this book and hope there's a sequel. This book has magnificent cover, we see Kai and surely Collins. In this book there are 16-year-old Kai, it's the main character. She has visions, she will talk to her best friend, Savannah, she can't sleep, she makes dreams about the death of people. She saw the murder of sister to Collins Darla. She can talk to anyone on pain of being accused of murder and a fool. In the end of this book I wasn't expecting this.
Partager cet article